An evening of Irish music from Asa Murphy & guests
An evening of Irish music from Asa Murphy featuring special guests & his band Shenanigans. Hosted by Murphy's Distillery & Bar, which sits directly opposite Clarence Dock - the very dock through which millions of migrants passed on their way to a bette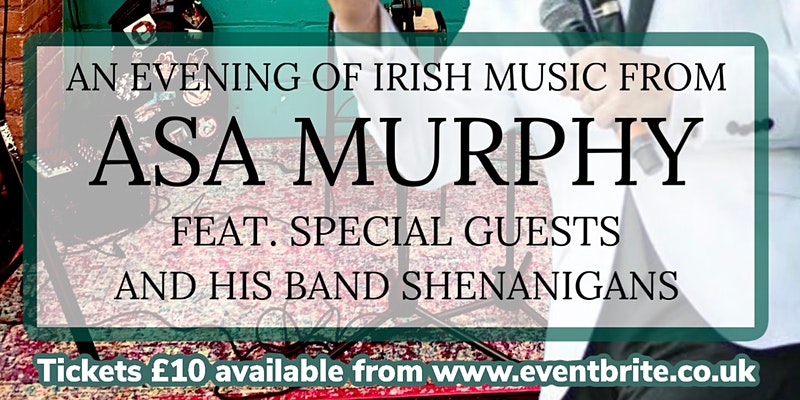 An evening of Irish music from Asa Murphy featuring special guests & his band Shenanigans.
Hosted by Murphy's Distillery & Bar, which sits directly opposite Clarence Dock - the very dock through which millions of migrants passed on their way to a better life in the new world - this promises to be a night to remember.
Doors 6.30pm - show starts 8.45pm.