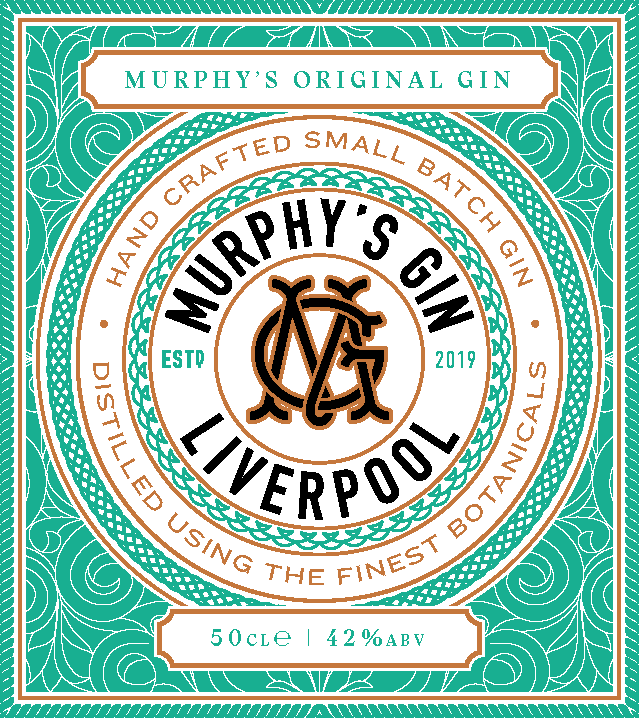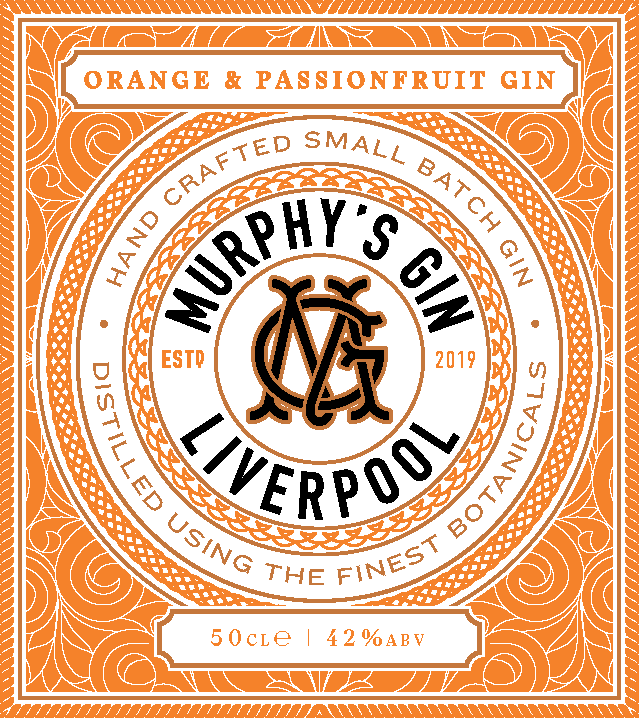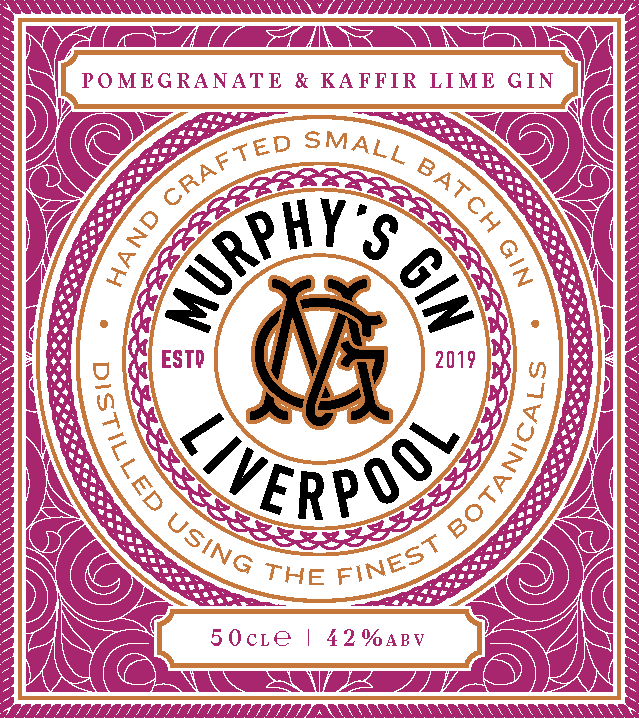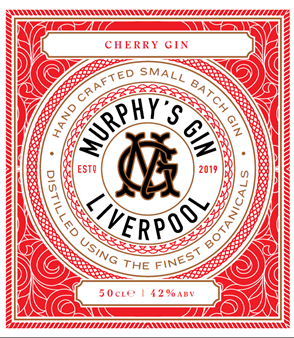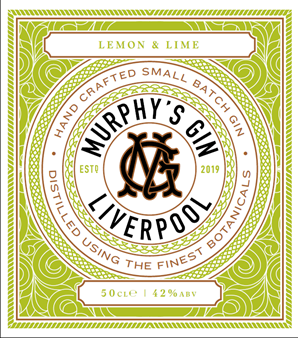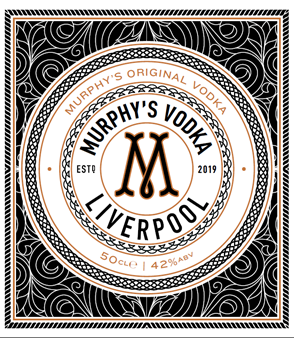 Murphy's Gin comes from fairly modest beginnings. Initially the personal passion of one brother with a background in chemistry, a wife who loves gin and a tiny 2 litre copper still. We have now grown into a small batch, artisanal distillery supplying exceptional products to some of the most highly rated restaurants and bars in the local area.
Like many Liverpool natives, our ancestry is traced back to Ireland. William Murphy, a young mariner, left Wexford harbour in 1889 with a dream of better life.
He arrived in Liverpool, which was then one of the greatest maritime cities on earth.
Fast forward 130 years and 4 generations later; and 3 brothers have now embarked on a different type of journey with Murphy's Gin.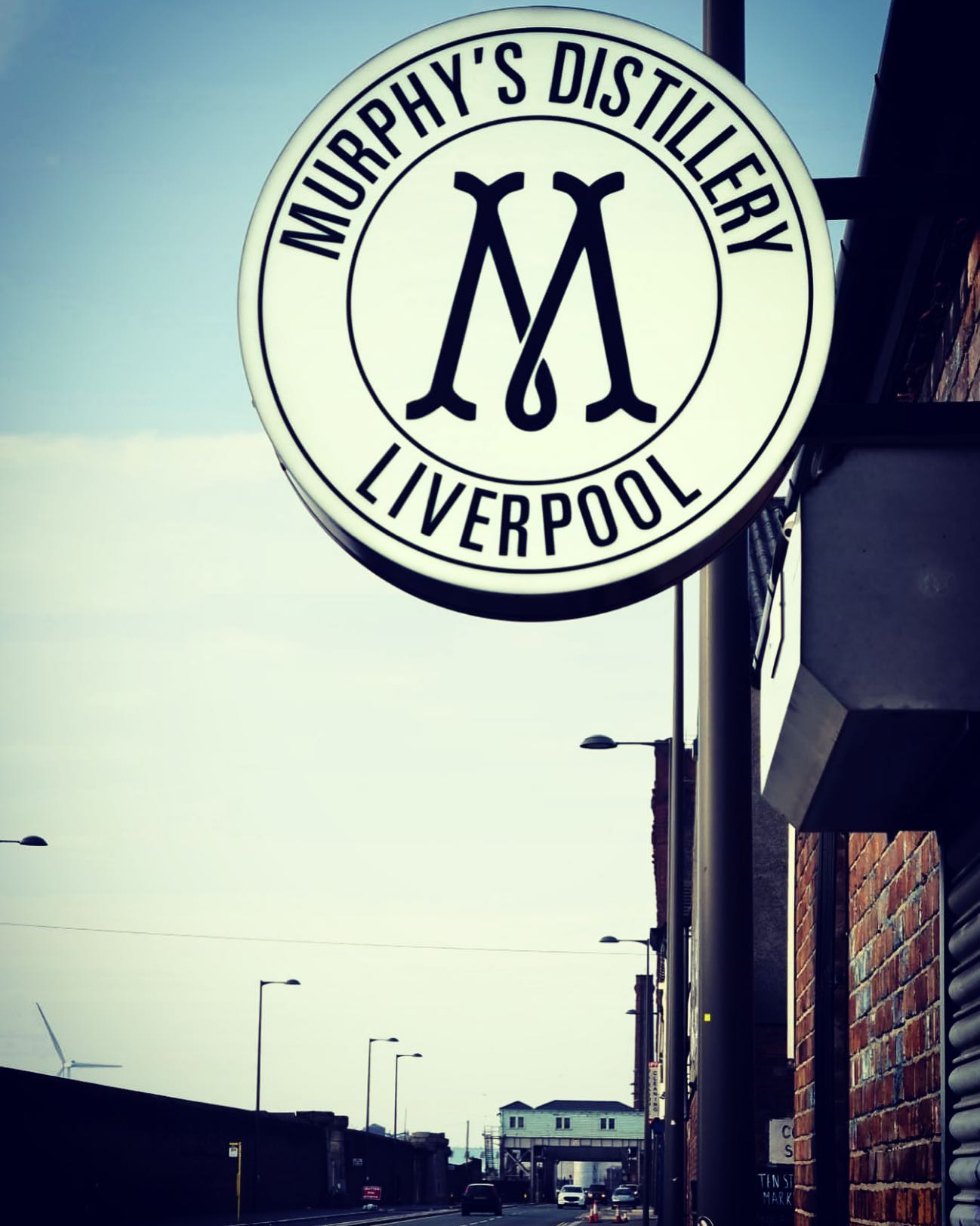 Our Shop
Visit our online Shop to purchase any of our products
(click & collect from Regent Road or shipping via Royal Mail)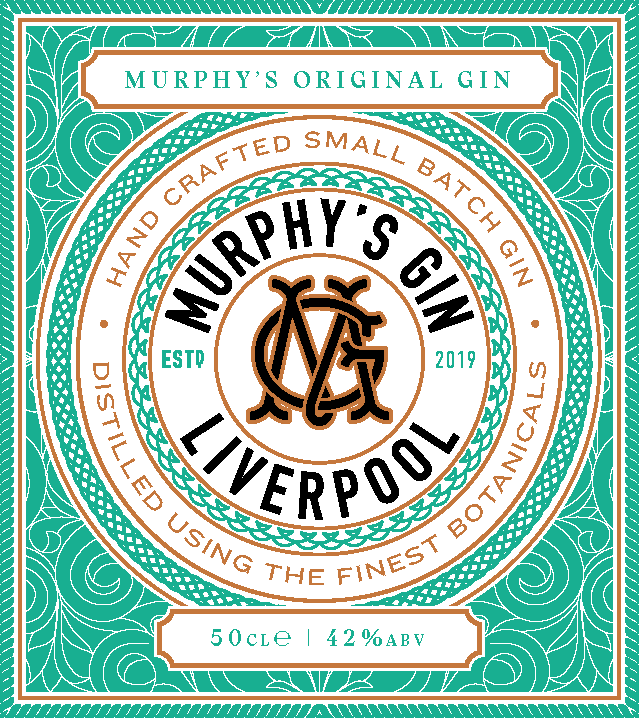 Murphy's Original Gin
Murphy's Original Gin is a classic London Dry Gin; However ours is packed heavy with botanicals giving it a robust and bold flavour profile with citrus and peppery notes. Because of its bold flavour, our Original Gin stands up extremely well in cocktails as well as being an excellent sipping gin.
Perfectly served with pink grapefruit and peppercorns and your tonic of choice – we like Fevertree Mediterranean or Premium Indian tonic water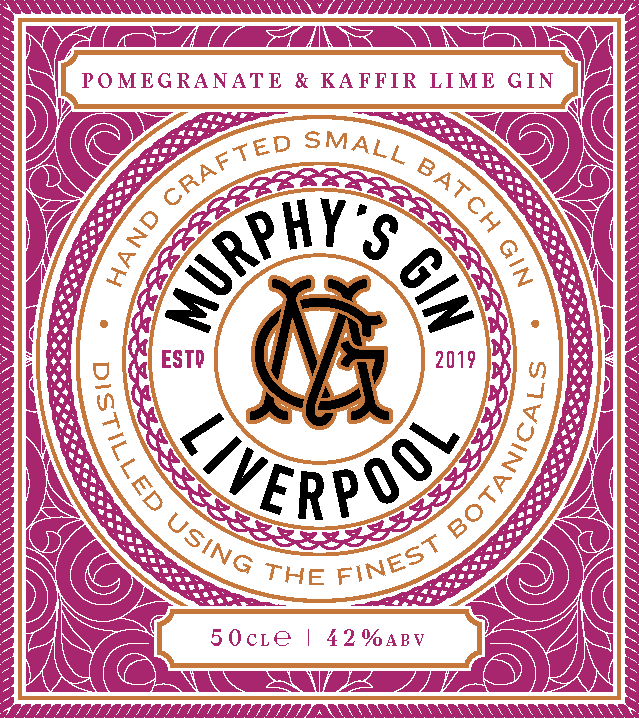 Murphy's Pomegranate & Kaffir Lime Gin
Murphy's Pomegranate & Kaffir Lime Gin is delightfully refreshing with a punchy pomegranate flavour paired with the delicate tangy citrus of kaffir lime.
Perfectly served with slices of fresh orange and lime (optional peppercorns) and Fever tree Premium Indian tonic water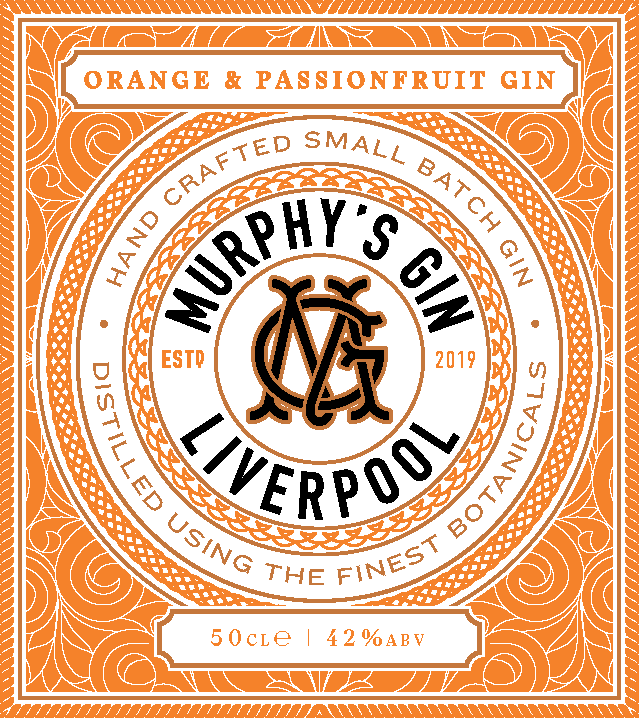 Murphy's Orange & Passionfruit Gin
Murphy's Orange & Passionfruit Gin pairs refreshing bitter orange with fragrant passionfruit, an uplifting and aromatic gin.
An uplifting Gin, Smooth and complex with an ultra-dry finish. Perfectly served with orange zest, a lime twist and cloved topped with a Fevertree Mediterranean tonic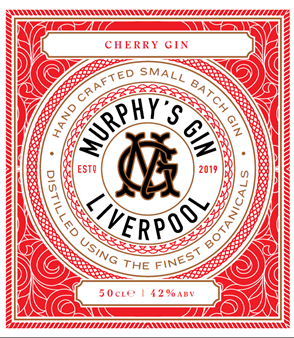 Murphy's Cherry Gin
Murphy's Cherry Gin delicately balances the refreshing sweet notes of red cherry with subtle notes of lemon. We don't add sugar to any of our spirits, and piney juniper is still the dominant flavour. (contains liquorice)
Enjoy with a slice of lemon and top with a fresh cherry.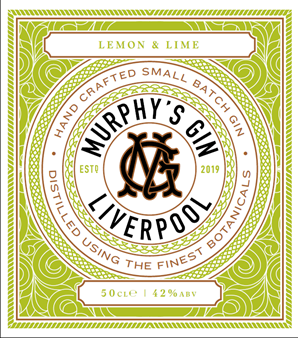 Murphy's Lemon & Lime Gin
Murphy's Lemon & Lime Gin balances earthy juniper tones with bright citrus lemon notes and zingy lime, to achieve a refreshingly clean gin. We don't add sugar to any of our spirits, and piney juniper is still the dominant flavour.
Enjoy with a slice of lemon and lime.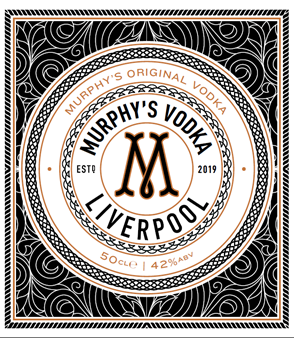 Murphy's Original Vodka
Murphy's Original Vodka is a premium, copper-pot distilled vodka. Made with our own fair hands right here in Liverpool, it is the the 'go to' choice for any mixologist wanting to create that perfect vodka-based cocktail.
We pride ourselves in being a family business and a craft distillery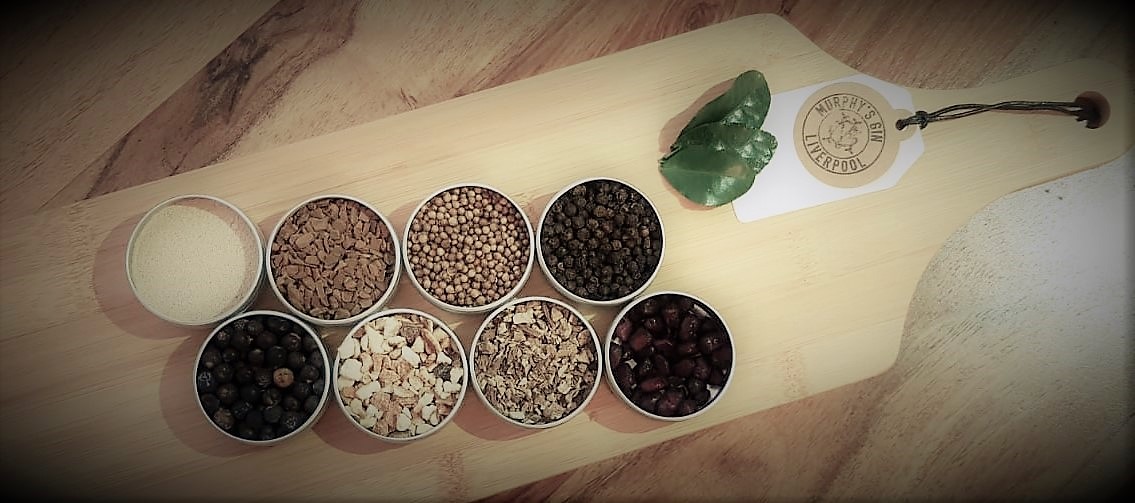 We have slowly developed our recipes using a carefully chosen blend of botanicals literally in our kitchen.
Our philosophy is simple; every batch is prepared by hand and we use traditional distillation methods to achieve a superior and authentic gin.
We distil in small batches of less than 50 bottles using hand crafted copper stills, the design of which has not changed for centuries.
fortis et hospitalis
The family motto of the Wexford Murphy's "fortis et hospitalis" is featured on our labels. The meaning translates as "brave and hospitable" and truly embodies the ethos of the team and Murphy's Gin.
We don't use any artificial colours or flavours and our flavoured gins still have a central juniper background.
Unlike many flavoured gins which are manufactured on an industrial scale, our high-quality craft gins don't use any sugar in the recipes. We don't need to, as the blend of botanicals and ingredients we use create all the taste you need.
Being environmentally conscious, we have deliberately chosen bottles which do not use an excess of glass. This means that more bottles can be manufactured and transported with a lesser carbon footprint than if we used heavy bottomed glass bottles.
Our corks and paper labels are all sourced from suppliers with sustainability & ethical credentials.
All of our ingredients and packaging have been sourced from UK based companies.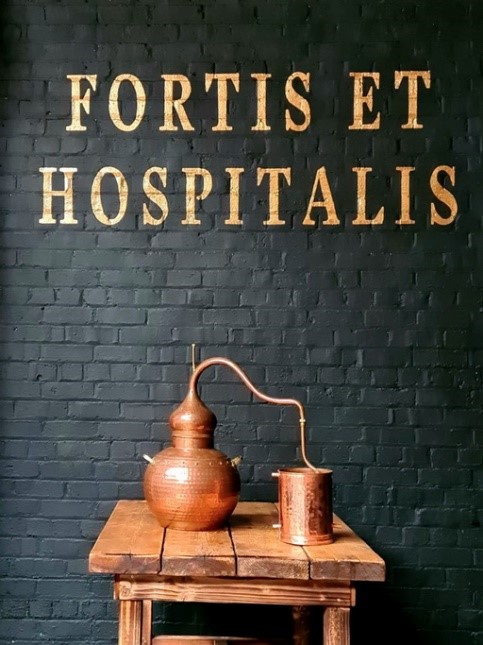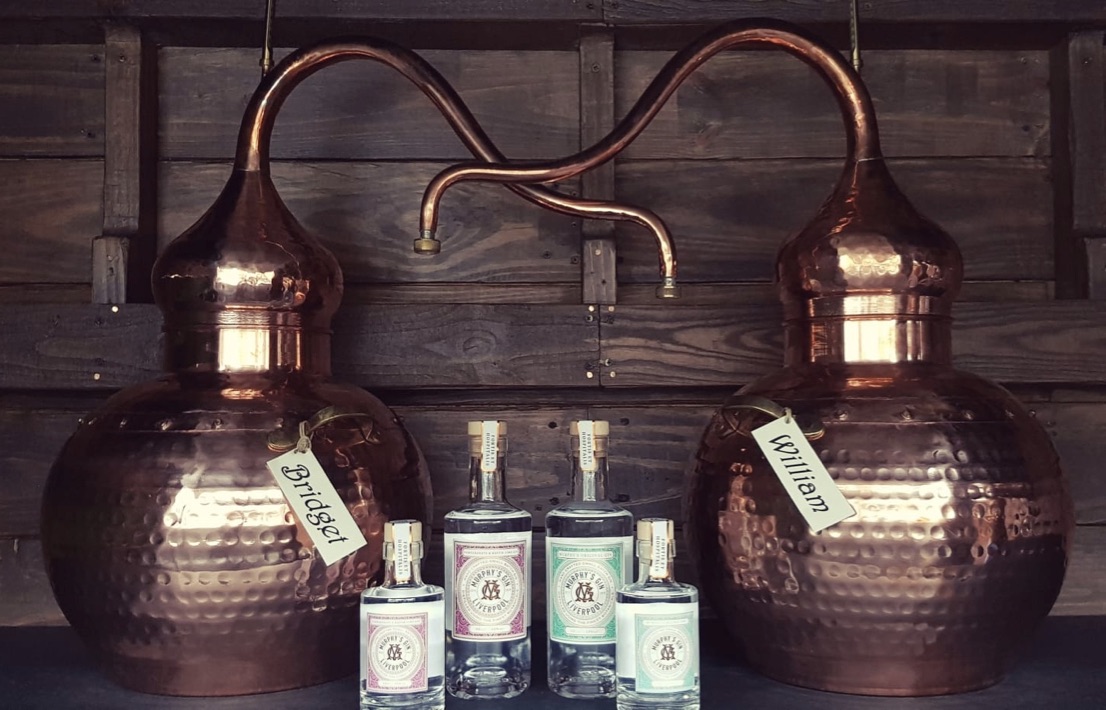 It's traditional for a distillery to name their most prize possessions – the stills.
We use traditional copper pot alembic stills which are hand made in Portugal.
While stills are commonly given feminine names, we have chosen to name our stills "William" and "Bridget" - after our courageous ancestors who emigrated from Wexford, Ireland to Liverpool - where we have now developed our family business, 4 generations on.
While they look polished and beautiful, many distillers think of copper material as a 'silent contributor' to the quality of the product. Copper is imperative to allow the complex chemical reactions to take place during the distillation process which simply can't be repeated using stainless steel.